Choosing The Best VPN Service For Your Needs
One of the buzzwords in the world of the Internet is the Virtual Private Network, or VPN. The growing popularity of these useful and very clever resources is not to be underestimated, but what is the fuss all about, and how do you choose between the many players in the market? Put simply a VPN is a network of computers connected via the Internet: it can be used for many purposes, and in our case we are primarily concerned with security. Internet security is of paramount importance to everyone – whether in business or in a private capacity – and there are many who advocate the use of a VPN as an essential aspect of online security. Let's have a closer look at why you need to use a VPN, what to look for when choosing one, and how to tell if you are getting the best service for your needs.
The Best VPN Service
As this is one of the fastest-growing areas of Internet business it is no surprise that choosing the right VPN is not the work of a moment. There are a great many VPN providers, and it is important to understand that no one is the same as another. Each has its merits, and each has certain drawbacks, as is to be expected with this type of product. So, what do you look for in the best VPN software package? Here are some essential points to consider:
– Protocol – look around the various VPL packages on offer and you will see they each have certain protocols attached. It is strongly advised by industry analysts that you should look for a system using SSL or LT2; these are considered a secure and is very much the industry standard. Considering protocols is less important for personal users than it is for corporations.
– Exit locations – this is important for both personal and corporate users. Basically, a VPN is a connection via a remote server, yet the location of the servers used can be important. Remember that a server in a certain country may be subject to the laws of that country, and that for localized services, such as watching TV, the server needs to be in the country in which the transmissions are made.
– Logging – a particularly important point for both personal and business users. Some VPN providers will log your details, others will not. If you are looking for the most secure and anonymous connection you need to find a provider that does not log details, and there are many who are recommended for this reason.
– Malware and spyware protection – this point needs no real explanation: you need a provider that has considered the problem of malware and spyware, and for this reason the most secure systems have risen to the top of the queue.
– Mobile handsets – your smartphone is almost as powerful as a laptop these days, so make sure that your VPN is usable on your device.
– Cost – compare prices, and make sure you get the best deal available, not just the cheapest. All providers offer certain advantages and drawbacks, so consider carefully before committing.
The above is a checklist of essential points to consider, so let's pick out some of the best VPN services, and look at what they have to offer.
Some Popular VPN Providers
As we have already mentioned there is plenty of competition in the VPN industry, so we have researched the situation and come up with the following list of the best VPN services available right now:
VyprVPN
VyprVPN – a popular and well designed system that has many advantages, including the following: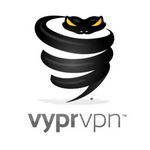 – Offshore base, so more privacy offered
– Good speeds reported by reviews and customers
– Excellent smartphone and Android tablet utilization
– Several protocols supported
VyprVPN comes highly recommended by all the usual sources, but it is worth considering that its monthly fees are currently twice that of the likes of IP Vanish.
Usage:


Speed:


Price:


Overall:

Click here for a full review of VyprVPN or visit the official VyprVPN website…
HideMyAss
HideMyAss – snappily named and very popular, HideMyAss has built a reputation as one of the easiest to use, and most cost effective, VPN systems on the market right now. We found the following advantages mentioned in customer testimonials and reviews: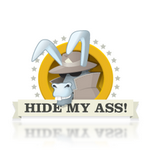 – 260 servers in over 50 countries worldwide
– Excellent speed and ease of access
– Supports a number of secure protocols
– Multiple computers can use the same connection
– Rotating IP addresses
– Easy to set up
– Middle of the price range
Perhaps the only drawback of using HideMyAss is that it takes a dim view on torrent sharing, so it may not be the ideal choice for those who are frequent file sharers.
Usage:


Speed:


Price:


Overall:

Click here for a full review of HideMyAss Pro! VPN or visit the official HideMyAss website…
IPVanish
IPVanish – another long-established and increasingly popular VPN service, IPVanish has many features that make it an ideal choice. The following are some to consider…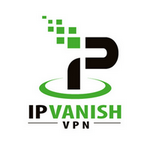 – 100+ servers in 43 countries
– Recommended by industry analysts and consistently well-reviewed
– Excellent speed and ease of use
– Supports LTP2 protocol which is highly regarded as difficult to block
– Connection to many devices
– Well priced in the market
Perhaps the only concern about IP Vanish is that it does not promise not to log your information. However, it is still worthy of consideration as it is known not to be in favor of logging.
Usage:


Speed:


Price:


Overall:

Click here for a full review of IPVanish or visit the official IPVanish website…
Edit: I received some updates from the IPVanish Team, here is what they say:
– We in no way records or stores a user's activity while connected to IPVanish.
– The only information that we collect from a VPN session is the Timestamp (date and server time) of the connection to IPVanish, duration of the connection, IP address used for the connection and bytes transferred. This helps troubleshoot any connectivity issues a customer may have.
– IPVanish users are given dynamic and shared IP addresses. Essentially, that mixes customer A's traffic with customer B's and C's and so on, making it impossible to single out anyone for anything.
EarthVPN
EarthVPN – EarthVPN offers PPTP, L2TP, SSTP and OpenVPN access and has servers in 54 different locations in 32 countries. It is one of the most affordable, secure, fast and reliable VPN providers on the market right now.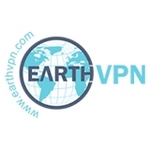 – Connect from anywhere
– Unbeatable prices
– Absolutely no logs
– Unlimited transfer and bandwidth speed
– P2P and torrents supported
– Easy to set up and support for multiple devices
– Access geolocated movie sites
– Bypass restrictions
The combination of excellent pricing and the promise of no logging means that EarthVPN will be of interest to a wide range of users, in both the corporate and personal computing spheres.
Usage:


Speed:


Price:


Overall:

Click here for a full review of EarthVPN or visit the official EarthVPN website…
VPN4All
VPN4All – based in the Netherlands, this is a well-regarded VPN service when it comes to reviews, and the following are some of the major points of interest.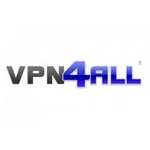 – Easy to install and use
– Instant IP switching
– Round the clock online support
– Total privacy promise
– Supports file sharing
The one consideration about VPN4All is that it is somewhat more expensive than the above two – and others in the market – but it is a well thought out and secure set up.
Usage:


Speed:


Price:


Overall:

Click here for a full review of VPN4All or visit the official VPN4All website…
Strong VPN
Strong VPN – although this service is one of the more expensive on offer, it is well supported in the Asian countries and around the Pacific.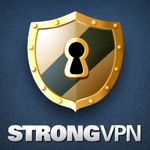 – No logging of any kind
– Privacy guaranteed
– Excellent speeds
– LTP2 protocol supported
– One month trial
Strong VPN has forged a decent reputation in the regions in which it works, and many reckon it will be among the fastest growing of all the current services on offer.
Usage:


Speed:


Price:


Overall:

Visit the official Strong VPN website…
boxpn
boxpn – an affordable yet reliable service with an infrastructure that gives users one of the fastest and safest VPN service connections in the world.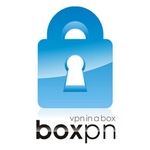 – 100% private access to the Internet
– Unblock websites
– Secure your Internet connection with 2048bit SSTP VPN
– Unlimited bandwidth
– 22Gbit network
– US, UK, CA and EU servers
– PPTP and L2TP for smartphones and tablets
– Anti-malware and antivirus
boxpn is a very popular solution among both businesses and the general public, and is a fast and reliable solution to unblock websites, surf the Web anonymously and much more.
Usage:


Speed:


Price:


Overall:

Click here for a full review of boxpn or visit the official boxpn website…
Express VPN
Express VPN – a VPN of choice for travelers and business users.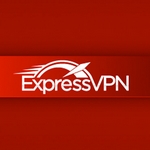 – Just signup, install & connect, no skills required
– Works on Windows, Mac, iOS, Android and Linux
– Email and live chat support 7 days per week
– All data is encrypted so nobody can track you
– Peace of mind when using public Wi-Fi hotspots
– High-speed world-wide network
– Access any site or service, anywhere, anytime
– Bypass location restrictions on sites like Netflix
– Locations throughout America, Europe and Asia
Express VPN offers excellent protection in all areas, and is established in the market so reliability is assured. Whether used on a PC, tablet or smartphone, Express VPN operates smoothly and without fuss, is easy to install and use, and provides exactly what the user needs.
Usage:


Speed:


Price:


Overall:

Click here for a full review of Express VPN or visit the official Express VPN website…
Private Internet Access
Private Internet Access – great for privacy protection and safe browsing.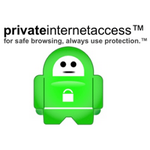 – Dedicated VPN service
– No VPN traffic logs
– US based corporation
– Quality and reliability
– Unbeatable price
– Gigabit VPN port speeds
– VPN service specialists
– Professional support staff
– SOCKS5 proxy included
Private Internet Access offers fast, multi-gigabit VPN tunnel gateways to protect your privacy and browser anonymously and is compatible with all popular desktop and mobile operating systems, including Windows, Mac OS, Linux, iOS, Android…
Usage:


Speed:


Price:


Overall:

Click here for a full review of Private Internet Access or visit the official Private Internet Access website…
The above are just a few of the best VPN services on the market right now, and there are many more besides. It is worth taking a good look at as many as you can, and taking advantage of any free trials, before making your decision. Using a VPN will become ever-more important in the years to come, so getting a foot in the door now is a sensible move.