Anonymous browsing on the Internet has become something of a joke these days. Some companies constantly track your data, others watch your traffic and even still your ISP generally watches everything. Google, Facebook, Microsoft they all know what you're doing and when you do it and most of the time it happens whether you like it or not.
That's where VPN software comes into the equation, alternatively called a Virtual Private Network. It allows you to browse the Internet with true anonymity. How does it work?
It's pretty simple really. Instead of using your real IP address when browsing the Internet, you're given a temporary one which works to mask your identity. Essentially, your ISP connects to the ISP where the VPN server happens to be located, and if anyone tries to monitor your connection your real IP address is hidden. Instead, the IP address and data from the VPN server are discovered.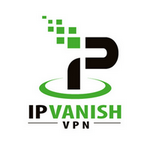 There is also one extremely useful feature that becomes available when you use a VPN. If you reside in a country where a particular website or domain is blocked, you can easily gain access to that website by changing your IP through a VPN. Essentially, you can adopt an IP address from a different country ultimately allowing you access to sites you would otherwise be barred from.
The IP address reassignment does more than just open up new opportunities though, it also allows you to browse the Internet with true anonymity. No one can track you, and furthermore no one can see what you're doing.
One of the better VPN services out there is IPVanish.
How Does IPVanish Work?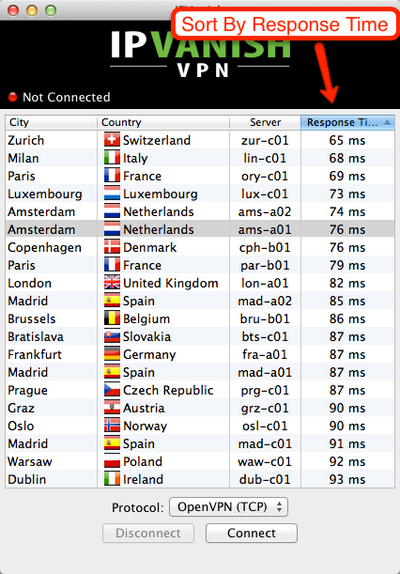 Once IPVanish is all setup, it establishes a secure connection between your local ISP and the IPVanish server. All transmitted data and information is encrypted, which is a fancy way of saying that no one can read it.
Any monitoring software or data collection tools will not be able to read your traffic thanks to advanced encryption methods. In addition, your IP address is masked completely so that your personal identity and location are hidden from view.
IPVanish is incredibly straightforward and easy to use, in fact that's one of its main benefits. Once installed, there are no extra settings to adjust nor are there any hoops to jump through. You can quite literally start up IPVanish, connect to a remote VPN server and browse away.
IPVanish can also be configured to work with the following protocols:
– OpenVPN (TCP)
– OpenVPN (UDP)
– L2TP
– PPTP
What Kind Of Security Does IPVanish Offer?
The OpenVPN protocol offers 256-Bit AES encryption support, which is incredibly secure. Your Internet service provider will not be able to monitor what you're doing when connected through a VPN. Better yet, temporary connection logs are deleted every two weeks, which means that even with a court order a third party would not be able to retrieve detailed connection logs. Furthermore, all IP addresses are shared between a large variety of users which means even with a connection log it would be difficult to pinpoint exactly what one user was doing while browsing.
The latter point is especially important since you're likely going to use a VPN to browse anonymously and you want it to stay that way. It's pointless to use a VPN if someone can retrieve logs of your usage and monitor exactly what you were doing, because it defeats the purpose.
What Are The Limitations Of IPVanish?
Most VPN services have various limitations such as a bandwidth cap, the number of concurrent connections and more. It stands to reason that IPVanish has some as well, but what are they?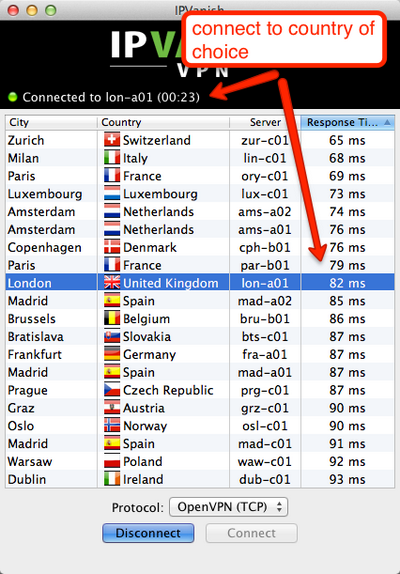 There are no bandwidth limitations of any kind when using IPVanish. You're free to browse and download as often and as much as you want.
You can install the IPVanish software on as many computers as you want, but you can only have one open VPN at a time with one additional connection for another protocol.
For example, you can connect your home computer to Open VPN and then your smartphone through the L2PP or PPTP protocols. Obviously, if you want to connect another computer you will first have to disconnect the main computer.
Generally, with a VPN service there are no noticeable differences in download and upload speeds. At the end of the day though, it depends on several different factors including your computer's network adapter, your ISP Internet plan, and the sever location you are connected to. Keep in mind, the closest VPN server will always be the better choice for optimal performance.
When the software is used in combination with a custom designed IPVanish FlashRouter (VPN DD-WRT) you can also protect an Xbox 360, Nintendo Wii, AppleTV, and various other devices. Essentially, with just one VPN connection you can also protect multiple devices but you need a compatible router.
So, Is IPVanish Any Good?
Yes, IPVanish is great and the best part about it is that it's incredibly easy and straightforward to set up a VPN connection. All you have to do (after installing the software, of course) is open IPVanish, select a remote VPN server and the related protocol you'd like to use and then press connect. The application will automatically connect to the most optimal server for the chosen location, and it will handle all necessary components of retaining an active VPN connection. You can even enable an auto-reconnect feature that allows you to automatically reconnect to a VPN server if the connection is ever severed.
More importantly, IPVanish owns and operates their own servers, which means they have complete control over the network itself. In other words, you're not connecting through publically owned servers, the IPVanish servers are specifically to handle VPN functions. This translates to increased quality for active VPN connections.
What Does IPVanish Work Best With?
IPVanish is actually great for any type of network usage or connected application. More specifically, it works with HD video streaming, Skype, Bittorrent and P2P, secure browsing via a public Wi-Fi and more. Vanish is billed as one of the fastest and most reliable VPN services around, and that's certainly accurate.
There Has To Be Something Wrong With It?
Of course, no piece of software is perfect and IPVanish is certainly no exception to that rule. One of the primary disadvantages of the software is that you need the compatible router to connect more than one device at a time, like game consoles and more.
Furthermore, IPVanish uses about 20,000KB of RAM while running which isn't terrible, but on low-end machines where system resources are valuable less memory usage is always better.
IPVanish Pricing& Additional Information
IPVanish is actually one of the cheapest VPN providers around, offering excellent functionality for relatively low prices.
You can pay for service in one month, three month and one year increments all with varying prices. A one month subscription is $10, saving you 17% from its normal price at $11.99. A three month subscription is $26.99, saving you 25% from its normal price which is generally $35.97 and it totals to $8.99 per month. A one year subscription is $77.99, saving you 46% from its normal price which is generally $143.88 and it totals to $6.49 per month. You can pay with a large variety of credit cards, or you can just use PayPal for secure payment processing.
Here is what you will get with the $6.49/month offer:
– Free IPVanish Software
– 100% Online Identity and Data Protection
– Direct access to the fastest VPN network worldwide
– Unmetered VPN Bandwidth
– Unlimited Server Switching
– OpenVPN, L2TP, and PPTP Protocols
– 2 Simultaneous VPN Connections
– 24/7 Customer Support
If you compare those prices to the competition you'll certainly see that IPVanish offers some of the cheapest options around. Those prices combined with the extreme ease of use, make IPVanish an ideal option for many looking to browse the Internet anonymously. I mean, you really can't beat the $6.49 protection plan if you subscribe for a year at a time.

I give the IPVanish VPN service a 9/10 when compared to other VPN providers and similar software options.