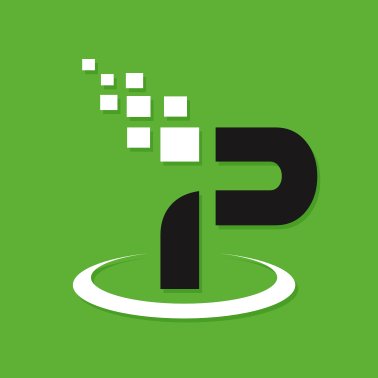 Anonymous browsing is not something you can afford to take for granted. Every time you go online there is a good chance that someone, or an entity, is tracking you.
Most companies constantly track your data, and others watch your traffic to see what sites you visit so that they can know your preferences, harvest your data and sell it to advertisers.
Your ISP knows what you are doing at all times. Google, Facebook, Microsoft collect your data because it's a huge source of revenue for them (they use it for advertising and creating new products).
A VPN or Virtual Private Network is no longer a luxury. If you want to keep your data private and avoid being tracked, you must invest in one. It allows you to browse the internet without compromising your location or the sites you visit. It also allows you to bypass geo-blocks.
How Does a VPN Work?
It's pretty simple. Instead of using your real IP address when browsing the internet, you're given a temporary one which works to mask your identity.
Essentially, it assigns your device a different IP address rather than the one assigned by your ISP. Instead of showing your real IP address as assigned by your service provider, your device is assigned an IP that shows the location of the VPN server you have connected through.
If anyone tries to monitor your connection your real IP address is hidden. Instead, they see the IP address and data from the VPN server.
If you reside in a country where a particular website or domain is blocked, you can easily gain access to that website by changing your IP through a VPN. Essentially, you can adopt an IP address from a different country, ultimately allowing you access to sites you would otherwise be barred from.
The IP address reassignment also allows you to browse the internet with true anonymity. No one can track you, and no one can see what you're doing. One of the better VPN services out there is IPVanish.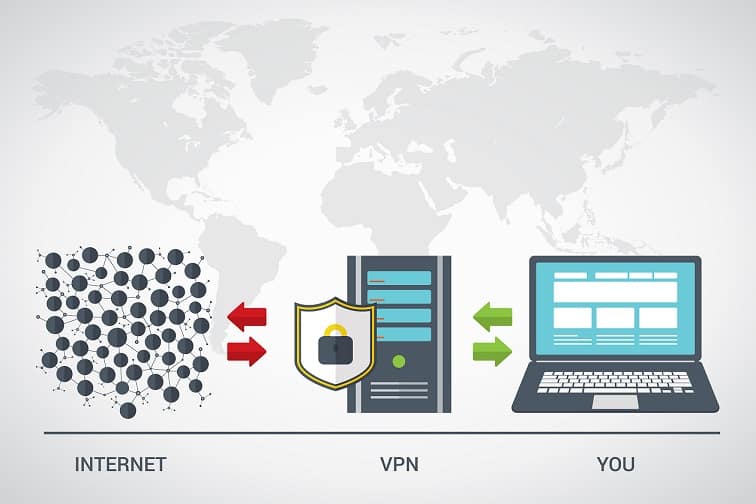 What Makes IPVanish Unique?
Every VPN makes claims about how it's the best; it's the nature of the game because the IP space is quite competitive. IPVanish is usually listed as one of the best, and it has millions of users worldwide.
Although it is known as one of the more expensive VPNs, it has won several awards: 2016 Silver Award for Startup of the Year from the Info Security PG's Global Excellence Awards, and in 2017 it was rated by PC Magazine as Excellent, and by Lifehacker AU as the Number One VPN.
In 2018, CNET ranked IPVanish as one of the best, and TechRadar gave it 4/5 stars.
Apart from these accolades, IPVanish is known for its fast setup and friendly user interface, strong encryption, multiplatform compatibility and split tunneling.
Don't worry if you aren't familiar with these terms; this IPVanish review will look at all IPVanish features and break them down so that you can understand what this VPN is all about.
How Does IPVanish Work?
Once IPVanish is set up, it establishes a secure connection between your local ISP and one of the 1300+ IPVanish servers. All transmitted data and information is encrypted, which is a fancy way of saying that no one can read it.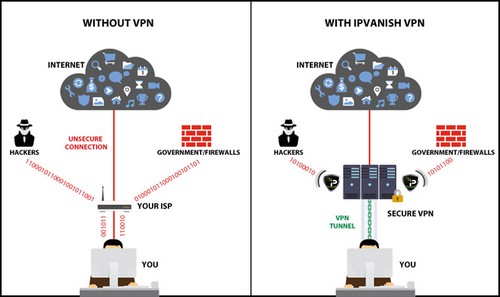 7-Day Money Back Guarantee
Any monitoring software or data collection tools will not be able to read your traffic thanks to advanced encryption methods. Besides, your IP address is masked completely so that your identity and location are hidden from view.
IPVanish is incredibly straightforward and easy to use. This is one of its main benefits. Once installed, there are no extra settings to adjust nor are there any hoops to jump through. You can quite literally start up IPVanish, connect to a remote VPN server and browse away.
In-Depth IPVanish Review
Security Protocols

IPVanish can be configured to work with the following protocols:
OpenVPN (TCP)
OpenVPN (UDP)
L2TP
PPTP
The OpenVPN protocol is the most secure as it has 256-bit AES encryption. AES, which stands for Advanced Encryption Protocol, is the best there is. It's what governments use to encrypt classified documents and other information that they want to keep secure.
IPVanish uses this type of encryption, which means that your internet service provider cannot see what you're doing. Neither can anyone else who is trying to get hold of your information. In other words, you are as secure as you can be.
One frequently asked question when it comes to encryption protocols like AES is whether they are 100% secure. The truth is, no system is completely foolproof. If you come up against a hacker who is determined, they can find a way to bypass encryption.
However, this is extremely rare, and for everyday use, 256-bit AES encryption will keep your data safe from hackers and prying eyes.
Logging Policy
Why does logging policy matter for VPNs? If a VPN keeps logs, it means that it has a detailed record of the sites you visit, the content you download or stream, what times you go online and more. The whole point of a VPN is to keep you hidden, so keeping such records defeats the purpose.
If such logs fell into the hands of the authorities, they can be used to prosecute. Some VPN companies, especially the ones that offer free services, collect user information that they sell to marketing companies and advertisers.
IPVanish has a strict no-logs policy. It states that the company doesn't log traffic or usage, and it doesn't rent or sell user information.

The only user data that the company collects email addresses and payment information, but these records are deleted every two weeks. Even with a court order, a third party would not be able to retrieve detailed connection logs.
Furthermore, all IP addresses are shared between thousands of users, so even with a connection log it would be difficult to pinpoint exactly what one user was doing while browsing.
IPVanish has no IP and DNS leaks.
Number of Servers
At the time of writing this review, NordVPN has the highest number of servers, 5,600 in 60 countries, and CyberGhost and Private Internet Access come in second and third. How does IPVanish compare in server numbers? It has more than 1,300 servers in more than 75 locations.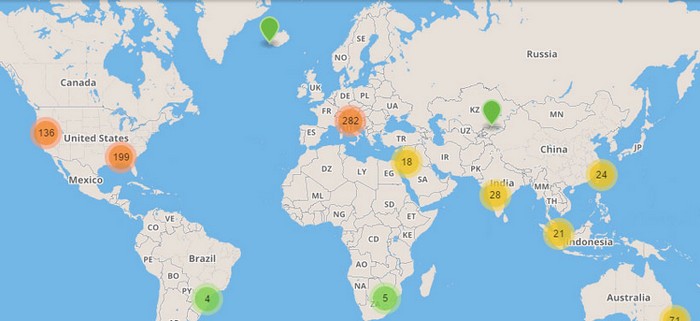 Most of the servers are in Europe and North America (1,225), and the rest are in Oceania (81), Asia (61), South America (32), and in Africa, there are 9 IPVanish servers. Between them, these servers have more than 40,000 IP addresses. The diverse network means that you can connect through IPVanish from most locations around the world.
Location
Location is the biggest problem with IPVanish. It is owned by a J2 Global, a Los Angeles company. Users are wary of American-based VPNs as it is a signatory to 4, 9 and 14 Eyes alliances.
These are groups of countries that have agreed to collect and share data. The governments of these countries can compel companies to share data through a court order, and there is nothing they can do but comply.
It is a good thing that IPVanish doesn't keep user logs, so they have none to share.
Speeds
A VPN can have the best security protocols, but if it is slow it will inconvenience users, and they will look for alternatives.
IPVanish is not among the top 3 or even top 5 fastest VPNs, but it still has a large customer base and a high satisfaction rating. This tells you that although it isn't the fastest, it isn't slow either.
We tested it by connecting to a US server, and 2 EU servers and we were quite happy with the results we got.

For the US server in California, download speeds stayed steady at 182.82 Mbps and uploads were 5.89 Mbps.

The Amsterdam server gave us download speeds of 199.51 Mbps, and upload speeds were 19.91 Mbps.

In the Netherlands, downloads went as high as 205.69 Mbps and uploads were 20.62 Mbps.
True, it isn't the fastest of the lot, but it offers decent speeds. What we liked was that the speeds are consistent. Some VPNs have high speeds, but they can vary wildly.
Netflix & Torrenting
Netflix has become very good at blocking unauthorized access. VPNs that were able to stream a month ago may not be able to anymore.
If you are in the market for a VPN that you can use to unblock Netflix you may dismiss IPVanish, because it doesn't explicitly state that it does. Very few VPNs do, for fear of falling afoul of copyright law.
IPVanish could be used to stream content in the past, but sadly no more. According to some sources, after Netflix blacklisted all its servers, it decided to concentrate on improving other aspects of the service instead of spending time and money to get around streaming hurdles.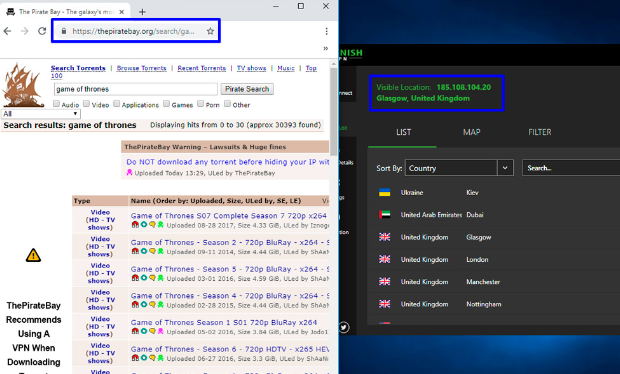 This may be just as well because when it comes to torrenting it is one of the best. It offers decent speeds that allow for quick download of large files, and since it doesn't keep logs of user activity you are always safe.
Ease of Use
This VPN is perfect if you are a beginner because all you have to do is download, install and turn it on. There are no settings to configure, and you don't have to be IT savvy to use it.
The app itself has a nice, intuitive design. When you install and login, you'll find an optional user tutorial.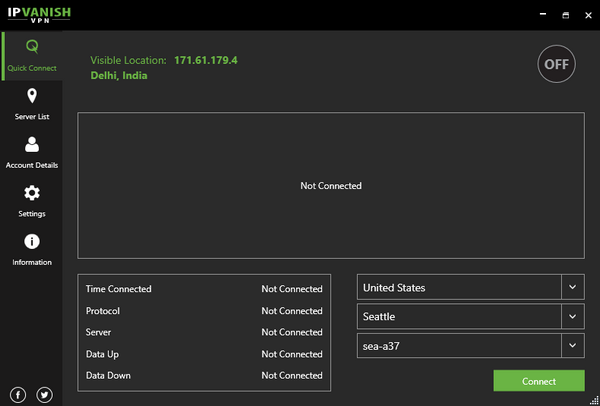 To change servers, all you have to do is choose a region, and the app will choose the fastest and nearest server and connect you automatically.
Number of Connections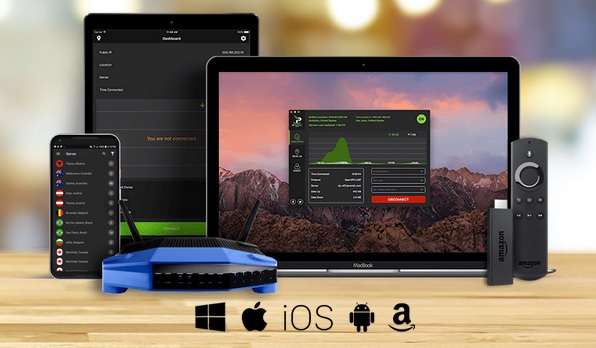 If you have multiple devices or would like to connect several users with one subscription IPVanish is a good choice. For each license you can connect up to 10 devices at once. It supports all the usual platforms: Windows, Mac, iOS, Android, Fire TV, Windows Phone and some routers.
Customer Support
There is a support center on the website where you can email a question, and you will also find several articles that cover frequently asked questions.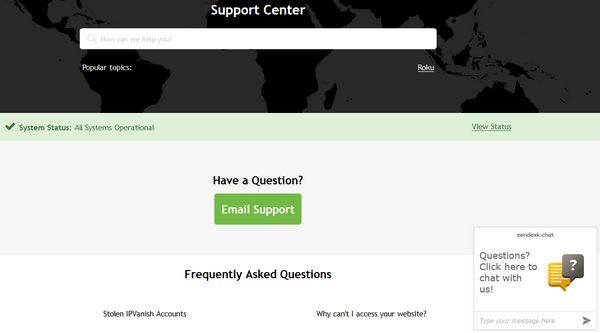 If you want to talk to someone right away there is a Live Chat on the site, and the people on the other end are fast and they seem knowledgeable enough.
What Are the Limitations of IPVanish?
Most VPN services have various limitations such as a bandwidth cap, the number of concurrent connections and more. It stands to reason that IPVanish has some as well, but what are they?
There are no bandwidth limitations of any kind when using IPVanish. You're free to browse and download as often and as much as you want.
You can install the IPVanish software on as many as 10 devices at once, but you can only have one OpenVPN connection at a time with one additional connection for another protocol.
For example, you can connect your home computer to OpenVPN and then your smartphone through the L2PP or PPTP protocols. If you want to connect another computer you will first have to disconnect the main computer.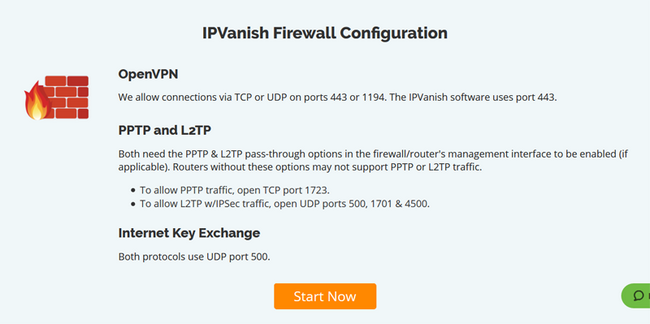 Generally, with a VPN service there are no noticeable differences in download and upload speeds. At the end of the day though, it depends on several different factors including your computer's network adapter, your ISP Internet plan, and the server location you are connected to. Keep in mind, the closest VPN server will always be the better choice for optimal performance.
When the software is used in combination with a custom-designed IPVanish FlashRouter (VPN DD-WRT) you can also protect an Xbox 360, Nintendo Wii, AppleTV, and various other devices. Essentially, with just one VPN connection you can also protect multiple devices but you need a compatible router.
So, is IPVanish any Good?
Yes, IPVanish is great and the best part about it is that it's incredibly easy and straightforward to set up a VPN connection. All you have to do (after installing the software, of course) is open IPVanish, select a remote VPN server and the related protocol you'd like to use and then press connect.
The application will automatically connect to the most optimal server for the chosen location, and it will handle all necessary components of retaining an active VPN connection. You can even enable an auto-reconnect feature that allows you to automatically reconnect to a VPN server if the connection is interrupted.
More importantly, IPVanish owns and operates its own servers, which means they have complete control over the network itself. In other words, you're not connecting through publicly owned servers, the IPVanish servers are specifically set to handle VPN functions. This translates to increased quality for active VPN connections.
What Does IPVanish Work Best With?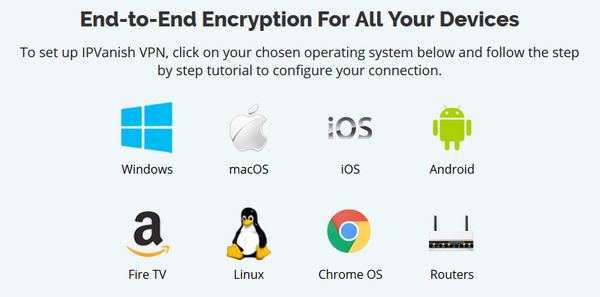 IPVanish is great for any type of network usage or connected application. More specifically, it works with HD video streaming, Skype, Bittorrent and P2P, secure browsing via a public Wi-Fi and more. IPVanish is billed as one of the fastest and most reliable VPN services around, and that's certainly accurate.
Is There Anything Wrong With It?
Of course, no piece of software is perfect, and IPVanish is certainly no exception to that rule. One of the primary disadvantages of the software is that you need a compatible router to connect some devices like game consoles.
Furthermore, IPVanish uses about 20,000KB of RAM while running which isn't terrible, but on low-end machines where system resources are valuable less memory usage is always better.
IPVanish Pricing & Additional Information
IPVanish gets a bad rap for being a bit more expensive than other top VPNs, but if you look carefully at each package you'll find that this isn't the case.
For a one-month package, you'll pay $10
1 year costs $3.99/month
A 3-month subscription will cost you $8.99/month

7-Day Money Back Guarantee
All plans will get you a 7-day money-back guarantee, access to all servers, connection to 10 devices at once and you get 24-7 customer support.
If you compare those prices to the competition, you'll certainly see that IPVanish may be a bit more expensive, but it is worth it. Think about the ease of use, the stable speeds, the server distribution and how many devices you can connect with a single subscription.