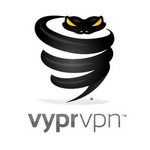 The market for virtual private network (VPN) products is rapidly expanding as business and personal users warm to the idea of using a secure network. Concerns over internet security and identity theft are very real indeed, and with so much sensitive information passing via email and other digital methods, a VPN is a sensible consideration. Choosing the right VPN is not the work of a moment, so we have decided to help by reviewing one of the more popular packages – VyprVPN.
In-House Servers For Added Security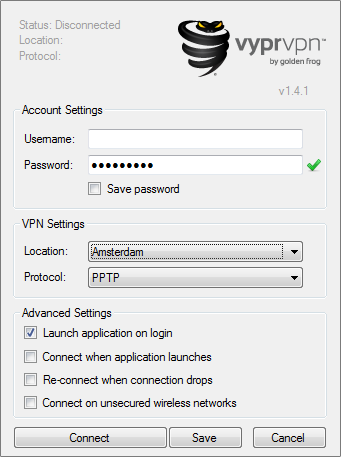 Every VPN provider makes claims that they hope will be a major selling point over rival versions, and with VyprVPN it is a very impressive claim indeed: the company claims to adopt a unique approach in using its own, in house servers, rather than contracting a third party to provide server space.
The benefits of this are clear and attractive: without third party interference security is guaranteed, and by running its own servers VyprVPN guarantees fast and reliable connections at all times. When considered alongside rival packages this is a very impressive bonus, and one that may sway us towards VyprVPN.
Furthermore, VyprVPN is not only optimized for modern broadband, but the company boasts a team of engineers who are dedicated to the upkeep of the network and whose experience is second to none. Multiple servers mean that users are covered in the event of an outage, while ease of use has been given plenty of attention to detail. VyprVPN is simple to install and use, and 256bit encryption is a very promising sign.
Unlimited VPN Usage
The VyprVPN package includes a guarantee of unlimited speed and VPN bandwidth usage, which will appeal to the business users especially. With no data caps or speed limits the service is efficient and fast, and makes for a sensible choice for constant use. There are no limits on server switches and, unlike some rival systems, there is no additional charge for switching between servers. VyprVPN also has the added versatility of not only being available for Mac and Windows operating systems, but also on Android and iOS smartphones, something not all VPN packages are capable of.
A choice of protocols is another selling point, with VyprVPN able to utilize L2TP, PPTP and OpenVPN, thus covering all the bases in that area, plus firewall options are available to suit all needs. VyprVPN also takes the trouble to provide 5GB of storage space free of charge, which compares well with some of the other well-known VPN packages and is a useful addition.
Full In-House Support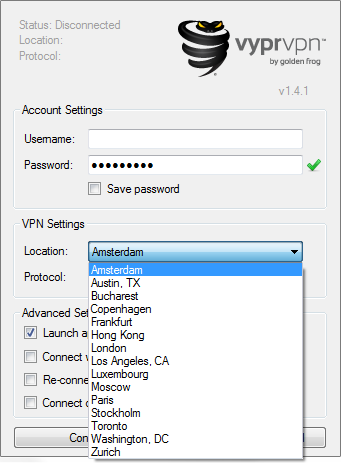 In addition to the benefits of having written the code in-house, and in engineering its own servers, VyprVPN comes complete with full 24 hours, 365 days a year support, and with a guarantee of a response to all queries in 15 minutes, plus live chat options. Highly trained engineers and support staff provide excellent back-up, and customer testimonials are an indication of positive experiences where customer service is concerned.
With servers located in 38 different countries in North America, Europe and Asia, VyprVPN is well placed to provide decent coverage across the world, and the system includes such security features as automatic VPN use when the computer detects an unsecured wireless network, as well as single click connection when manually activating the VPN.
VyprVPN also assures its customers that it is constantly improving the package and updating its systems on a regular basis. This is an important aspect, as changes in online security threats occur all the time, and need to be kept ahead of for maximum effect.
Automatic Mobile Connection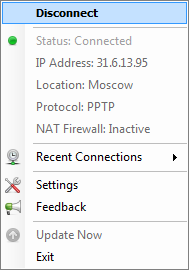 The smartphone version of VyprVPN has been designed to protect handset users against similar threats experienced by those with computer networks, and by utilizing automatic connection when the user access the internet it provides the very best security available to mobile handset users. As many smartphone users regularly access unsecured wireless networks a VPN is becoming a must-have item, and VyprVPN is well optimized for use on handsets. Encryption is to a high standard and the system can be used on iPhone, iPad or Android devices. Indeed, VyprVPN claims to be the only provider to cover Windows, Mac and the two main mobile operating systems.
In a crowded marketplace it is always wise to make sure that the product provided is suitably effective to take on the opposition, and our conclusion is that VyprVPN has many impressive features that make it one of the stand-out VPN packages of the moment. We are particularly keen to push the 'in-house' aspect with regard to servers, engineering and coding, as this does eliminate the possibility of interference by third party operations. The unlimited speed and bandwidth, and the widespread servers across the world, as well as the ease of use are other notable points. All things considered, VyprVPN is a viable choice for business or personal users looking for an up to date, well-maintained and effective VPN, at a sensible price. They accept Visa, American Express, MasterCard, Discover and PayPal payments. That's right, PayPal payments!

I give the VyprVPN service a strong 9.5/10 when compared to other VPN providers and similar software options.