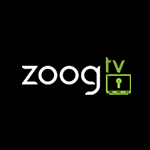 Nowadays, the Internet is a vast space full of rich media content available on demand. With such offering comes the necessity to access this content freely and securely from anywhere and anytime. Both our online behavior and risks have changed in recent years, with huge demand for safe and unrestricted access to our favorite websites. There is now a huge range of services available including TV streaming, audio and social media websites anytime and through a multitude of devices. Most of the content originates from United States and countries like Great Britain which is restricted to the use within the borders of the respective country.
With evolution of online streaming so come the questions of ability to access this content beyond it's original borders with blazing fast speeds and a piece of mind of online safety. Can we access American TV online from anywhere? Can we watch Hulu from outside US? Can we unblock BBC iPlayer to watch British TV from beyond United Kingdom? What about streaming our favorite TV shows on American Netflix? How can we listen to Pandora music from anywhere bypassing geo-restrictions? What about unblocking social media sites like Facebook?
Luckily there are genius solutions like ZoogTV VPN (ZoogTV UK for UK residents) that offer services to bypass geo-restrictions while ensuring online security.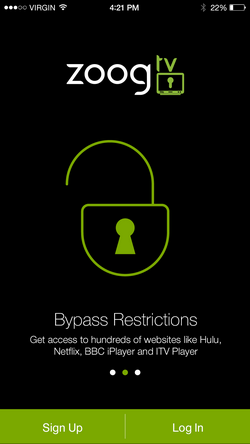 ZoogTV VPN is a leading VPN service provider focused on providing fast download speeds for unlimited TV streaming. Currently ZoogTV offers US and UK VPN service with servers across the United States and United Kingdom. Together with the complete online freedom, ZoogTV VPN offers safe browsing and total online security. ZoogTV VPN at it's core uses traditional Virtual Private Network technologies coupled with fast Gigabit Broadband Network to deliver high quality US and UK media streaming from anywhere across the globe.
With ZoogTV VPN you can bypass geographical restrictions to stream from websites like Hulu, Netflix (both US & UK), Amazon Instant Video, Pandora, BBC iPlayer, ITV Player and many more. Unblock British and US TV from outside these countries, and access the web just like if you were British or American citizen.
ZoogTV VPN offers fast and unlimited VPN service at very competitive price. The service is tailored for online streaming media while providing fast download speeds and is fully unlimited. ZoogTV VPN offers both US and UK servers as part of it's fast Gigabit VPN network at the most competitive prices. Further benefits of ZoogTV VPN are listed below:
– Blazing Fast 1Gbit Connection – very fast download speeds through 1Gbit VPN network.
– Bypass Geographic Restrictions – with a connection to ZoogTV VPN server, you receive full access to the respective country's Internet space. As a result you can access American Netflix from UK or anywhere else.
– Unlimited Traffic – with ZoogTV VPN you get fully unlimited data transfer without throttling or caps.
– Simultaneous Connections – with ZoogTV VPN you receive two simultaneous connections for each VPN protocol. So you can connect to one desktop and one mobile device at any one time.
– Online Protection – protection from hackers, snooping organizations and fraudsters. Fully protect your online activity with ZoogTV VPN and keep all your data hidden and secure with 128-bit encryption.
– Selection of Servers – ZoogTV VPN provides an ever increasing number of servers to better service customers based on their location. Currently number of servers available for US and UK with more being introduced at all times.
– Multiple Device Support – With a small one-off payment you can use ZoogTV VPN on a number devices including PC, Mac, iPhone, iPad, Android, Linux and others. Support for new devices is being introduced all the time. Also, coming soon a native iOS ZoogTV VPN App for iPad and iPhone for ease of use and simplicity.
– Secure Public WiFi Access – No matter where you are you will always have a secure WiFi connection when using ZoogTV VPN ensuring safety and security for your online activities.
– 24/7 Support – ZoogTV offers around the clock support anytime through our ticket system. We aim to respond within 24 hours on most requests, while in reality, most are attended within couple of hours.
ZoogTV VPN is simple to set up and get going. Simply register for your no risk, free trial and install the software for your chosen device. Number of detailed help guides available to lend a helping hand and get you up and running in no time. ZoogTV VPN client software offers users a choice of US and UK servers to connect to, enabling safe and unrestricted access through a secure tunnel to the VPN server. Upon successful connection the user is granted a new identity in the form of VPN servers' IP, allowing user to access US and UK TV streaming websites just like a local user. ZoogTV VPN uses 128-bit encryption to ensure online safety and security of your data.
Overall ZoogTV VPN offers a good solution for anyone looking for a VPN service to particularly access American and British TV streaming websites with quality and at affordable prices, while staying secure and protected online. So, if you're looking to watch Netflix while traveling across Europe or you happen to be living abroad and want to watch Hulu, look no further than ZoogTV VPN.

I give the ZoogTV service a strong 9.5/10 when compared to other VPN providers and similar software options.