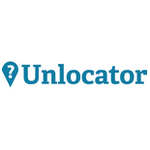 We are spoilt for choice when it comes to TV and movies in the 21st century: not only are there hundreds of channels, but we can now easily access them using hand held device such as smart phones and tablets, or on a computer or laptop. An ordinary TV can become a Smart TV with just the use of a small, cheap device, allowing you to display what you are streaming to your device on its screen, while the latest tablets easily have the battery capacity to allow you to watch a number of movies on the go. This is all great for travelers, people who either spend a long time abroad through work or who are on vacation, but what happens when you find that, for example, Netflix is blocked where you are staying? It's an all too common problem, as many countries have systems in place to prevent people from watching certain content, and there can also be copyright issues that compound the problem. What's the solution? We believe it may just be something called Unlocator.
About Geo-Restrictions
The practice of restricting content from certain countries in other places is not uncommon: anyone who has ever done business in China, wonderful country that it is, will be aware of the legendary 'Great Firewall of China', a strict system that blocks a great deal of foreign – in particular Western – content, including TV and movies. China is not the only country to restrict content: Saudi Arabia also blocks a wide range of content, as does Cuba, and there are many more examples. Even if content is not blocked by governmental control it may be that the copyright pertaining to the content itself does not apply in certain countries, hence you will not be able to view it. Unlocator is the answer to the problem, and it is a clever system that works in a very simple way.
How Unlocator Works Its Magic
To call Unlocator magic is being a little creative: to those not well-versed in the ways of computers it seems like magic, but in fact it simply makes use of something that is essential to all data transmitted over the internet. Put simply, whenever you request information via your computer – be it a website, blog, video or anything at all – you are asking a DNS server to talk to another in order to find and bring you that information. The DNS server is a vital part of the process, and cannot be omitted: there are millions of them dotted all over the world, and you will access one that is allocated by your Internet Service Provider. That server then talks to another – the one that is connected to the information you want – and they work it out between themselves to get you your required content. However, there is problem: if one server discovers the other is in a place where the required information is prohibited, the transaction will not be completed. Using Unlocator, you overcome this problem quite simply: Unlocator changes the destination server identity from one in the prohibited area, to one in a country where the content is allowed to be transmitted. You make your computer believe you are not where you actually are: simple, effective and very useful indeed.
Can You Watch Movies on a Tablet With Unlocator?
Tablets are fast becoming the device of choice for watching movies, TV and music videos when on the move, and also for accessing websites. Whether you have an Android tablet or an iPad you can install Unlocator, and use your tablet to access whatever content you want, even in geo-restricted countries. This is exactly what Unlocator is designed for, as tablets are intended to be used on the move, after all. You can even install it on your smartphone, and use that as the streaming device. We tried Unlocator on a variety of tablets and handsets, as well as different operating systems, and found it to be efficient on all.

Is Unlocator a VPN?
The short answer is no: a Virtual Private Network (VPN) may provide a similar service, but Unlocator is a Smart-DNS, something fundamentally different. There are distinct advantages in using Unlocator over one of the many popular VPN packages: Unlocator will not have any effect on the bandwidth you use, it will not slow your system down, and it promises excellent reliability as well as access to a wide variety of channels. Netflix, Hulu, Amazon Video, Apple TV and many more are all available, and there are channels from a wide choice of countries throughout the world. Wherever you are, you need never miss your favorite TV series, or you can watch a movie at will. It provided us with excellent access to many channels during our trial.
How Much Does it Cost?
You may be surprised: in fact, we found Unlocator to be very well priced give its efficiency and versatility. Pricing is offered in different packages: you can choose a monthly subscription at just $4.95 per month, a six month package for a one-off payment of $27.50, or a full year for $49.95. The simple fact is, if you travel and want access to restricted content you have to have an Unlocator contract; if you are going on vacation for a couple of weeks, less than five dollars is a bargain for unblocked internet access.
For the price, we believe Unlocator to be one of the very best Smart DNS services on offer; it covers all the right channels in all the right places, is surprisingly cheap and is simple to install. All you need to do is visit the Unlocator website and follow the instructions applicable to your operating system. There are changes to your router that need to be made, but the service is included in the price. We found the overall package hard to fault, and believe that it is an essential purchase for anyone who is aware that they are going to be subjected to restrictions on internet usage in certain locations.

I give the Unlocator service a strong 9.5/10 when compared to other DNS services and similar software options.