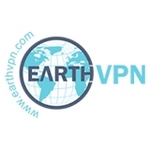 Update: We currently do NOT recommend that you buy EarthVPN. Their customer support is very bad (we opened tickets that were left unanswered for a few days before being closed) and we have concerns about user data security. If you are looking for a secure, reliable VPN provider, sign up to HideMyAss. For more information, read our review…
Using a VPN (Virtual Private Network) is becoming ever-more commonplace, especially where business users are concerned. Internet security is a very real concern – indeed, many major businesses have been the victims of hackers – and a VPN goes part of the way towards making sure your systems are as secure as possible. As this is such a fast growing market it is no surprise that competition is rife, so we are looking in detail at one of the major players, EarthVPN.
Widespread Network of Servers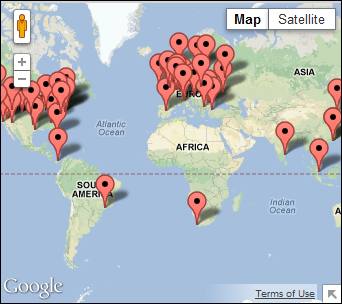 There are many aspects of a VPN that need to be considered when making your choice, and one is the number of servers and their locations that users have access to. EarthVPN uses servers in 54 locations, and counts countries – 32 in total – in six continents for added versatility. This allows for users to experience excellent speed and more steady connectivity, and from any point in the world where a connection is available.
Furthermore, EarthVPN is committed to using the most up to date security and encryption systems for maximum security, and also supports all the major protocols on all of its servers, which guarantees the best performance in terms of secure browsing and online usage. PPTP, SSTP, L2TP and OpenVPN are all supported.
Guaranteed Privacy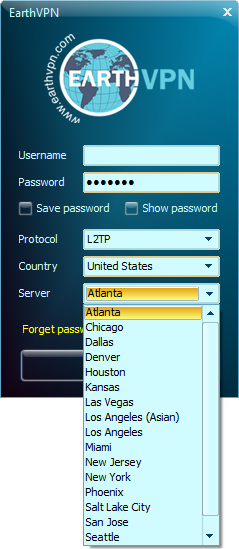 For many people, one of the major selling points of a VPN lies in the guarantee of privacy. In some countries across the world VPN providers can be forced by law to reveal details of users, but EarthVPN guarantees that it does not log any details of users' traffic, and that it cannot link an IP address to any user. There is no chance of third parties accessing personal information relating to users, and the company guarantees that it will not forward such information in any circumstances.
The guarantee of security – which extends to protection from interception by governments, the user's ISP, companies, schools or other agencies – is not offered by all VPN providers, and EarthVPN also guarantees to bypass restrictions on Internet access such as those in place in China an some parts of the Middle East. With 24 hour, 365 days a year support users are also given the very best in online help.
Unlimited Speed & Bandwidth
Speed is another aspect of a VPN service that must be considered by potential customers, and with EarthVPN there is a guarantee of excellent speeds across all of its servers. Each server offers speeds of up to 1Gbps and there is also a free online checking system to make sure that these promises are met. With powerful servers online at all times the customer is promised an excellent service at all times.
The EarthVPN network also offers unlimited bandwidth on both incoming and outgoing data, and there are no quotas applied to any accounts. Coupled with the competitive prices this makes for a viable choice of VPN, and an economical choice too. There is also a 7-day money-back guarantee for all customers, with no questions asked and no conditions applied.
Multiple Support Options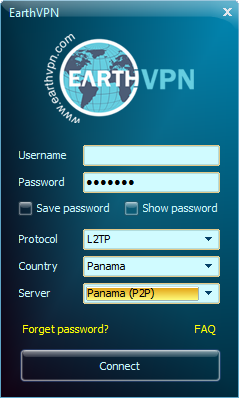 EarthVPN is a well-established VPN provider that is designed to support a wide range of devices, and the choices are across the board: the system can be used on both Windows and Mac operating systems as well as with Linux. As is essential with all modern IT solutions the EarthVPN network is also compatible with Android, the full range of iPad and iTouch systems, as well as many more, making it one of the most versatile on the market.
A further attraction of the package is the use of offshore servers; this allows for top level privacy when using torrent services to download movies or music without any threat of legal action from certain countries that forbid such practices. Highly regarded for its ease of use and implementation, EarthVPN offers a wide range of features and functions that make it a worthwhile consideration for anyone looking for a business or personal VPN service.
EarthVPN – Is It For You?
Choosing a virtual private network is about making sure the one you pick provides everything you need. There are many offers on the market, and not all VPN providers offer the same service. By using offshore servers EarthVPN is of interest to personal users who use torrent servers, as well as business users who want the added security of being beyond legal searches. Furthermore, the fast download speeds are a major benefit, and the spread of servers across the world means that access is quick and easy wherever the user may be.
The company has plenty experience in the field and is one of the forerunners of the VPN world, and it is acknowledged as a simple to use and easy to install system with many more attributes. Perhaps, most of all, the combination of excellent pricing and the promise of no logging means that EarthVPN will be of interest to a wide range of users, in both the corporate and personal computing spheres.

I give the EarthVPN service a 2.5/10 when compared to other VPN providers and similar software options, for the reasons mentioned in the update located at the top of this page.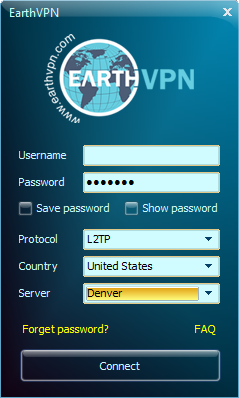 s