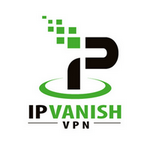 The IPVanish Team recently sent me an email to let me know about the Android VPN app they just released. This new Android-based IPVanish app allows Android users to connect to and switch between 7,000+ IPs on 100+ servers in 43 countries for fast, secure and convenient Internet browsing. Here are the full details:
IPVanish VPN Releases Android App for Easy VPN Service
NEW YORK, NY. June 17, 2013 – IPVanish VPN, the world's leading provider of premium, high-performance VPN service, today announced the release of a new Android app. The new Android-based IPVanish app allows all Android users (Ice Cream Sandwich and higher) to seamlessly connect to and switch between 7000+ IPs on 100+ servers in 43 countries for secure and convenient Internet browsing in the palm of their hand. Like all of IPVanish automatic setup software, the Android app is available to all new and existing IPVanish customers for free.
The IPVanish Android app uses the OpenVPN protocol and comes with features like unlimited IP address switching by city, country and/or server response time, and a preferences menu. A free copy of the Android App can be found on the IPVanish VPN software page complete with a visual guide providing step-by-step instructions.
The benefits of using tier-1 provider IPVanish VPN continue to grow as the company offers new features and consistent updates to current services. So far this year, IPVanish has increased its global presence by surpassing 100 VPN servers. No other VPN service offers the same amount or quality of features at the same low price as IPVanish. For as little as $6.49 a month, IPVanish customers get the best-valued VPN package in the world:
– Free IPVanish Software
– 100% Online Identity and Data Protection
– Direct access to the fastest VPN network worldwide
– Unmetered VPN Bandwidth
– Unlimited Server Switching
– 24-7 Customer Support
For further information about the new Android App, visit VPN Setup – IPVanish VPN. Stay informed on special features, deals and contests by following IPVanish on Facebook and Twitter.
If you are unfamiliar with IPVanish, I highly recommend that you read the full review I wrote not so long ago. IPVanish is a solid choice for anyone wanting a fast, secure and reliable VPN provider.