What You Need To Know About Free VPNs
Using a Virtual Private Network (VPN) is becoming ever more popular with business and individual users, and for good reason. The added security benefits are a major bonus, and help keep the user's information and details safe and secure. The market for VPN products is growing fast, and there are many to choose from; furthermore, there are even free VPN packages that make an attractive option. However, as with many such products, there is always an element of suspicion with free options, so it makes sense to have a closer look at what they offer.
Free VPN Service:
We had a look at one free VPN offer – VPNBook – and it has to be said it looks to be a sensible choice if you are looking for a free service: it uses the right protocols – although not the more advanced ones – and promises no logging and unlimited bandwidth. For added security there is no registration required, and high speeds are provided. The package offers encryption and security, and is genuinely 100% free. So, it all sounds great so far, but what's the catch? Compare it to the VPN packages that you pay for and it begins to become clear why they carry a fee…
Downsides:
– Because it is *free* it is ad supported, so you are paying in terms of ad space
– Very limited with servers and locations. Once again, free service, so not many server locations available
– No servers in 'torrent friendly' countries, meaning you should not use free VPNs to download torrents.
– Speeds are slower. The speeds are slower as there are many more users and no barrier to entry
– Passwords change often. can be a pain to keep up with the changing passwords instead of having your own
– You are sharing the connection with every other user
– Also ask for donations, so if you do donate, may as well use a better, paid service.
Your Own VPN:
This involves having a VPN setup just for you, this is not only very expensive, but is also limiting, it
means you need to have your own server(s) and setup your own connections, this will cost thousands
a year and therefore really is not an option for most people, despite being safe, secure, fast and private.
This is both expensive and for advanced 'geeks' only – Even though I know how to setup and run my
own VPN and have done so in the past, I now use…
Quality VPN Providers (highly recommended):
This is THE BEST OPTION for almost all people! Bold claim but think about it, you get the:
– Server Choice (thousands of IPs)
– Country Choice (these services have servers in MANY countries)
– Speed, these services have less people and more servers, so you getting a lower load and better speed
– Safety, you are not sharing the network with thousands of other people around the world
– Your own account and password, never need to constantly update your password
– amazingly low costs, allows for no ads and no asking for donations
Professionally designed, tried and tested VPN solutions offer security and efficiency that proves very useful to those who wish to avoid the pitfalls of an online footprint, and offer many useful and essential features. The main selling point of a good VPN package has to be a lack of logging; anonymity is the name of the game, and popular options such as HideMyAss, IP Vanish and EarthVPN – among others – offer a wide range of impressive features that make them worth the investment. With servers spread across the world these systems can offer both business and personal users security that is beyond compare, and at a very reasonable price.
So, why pay for a VPN rather than choosing one of the many free VPN options? There are many reasons, and most rest on the changing face of internet security. With rapid developments in technology it is essential that any VPN – free or otherwise – is up to speed with the latest trends, and for this reason the professional level, fee-paying VPN systems make more sense. A free package is not going to be party to upgrades and developments, while those that are paid for will most likely be subject to development as technology advances.
A viable and effective VPN package will utilize a variety of protocols including PPTP, SSTP, L2TP and OpenVPN, offering further versatility and effectiveness, and providing greater levels of security than the free VPN options. A comparison of free VPN against the professional level versions also shows that the latter tend to offer faster speeds, greater bandwidth allowances and more impressive guarantees than the free versions, as well as more in-built features and a promise of better reliability. There are arguments for both, of course, but if users are looking for true anonymity and to guard against online crime they would be advised to consider one of the more established VPN packages.
Investing in a VPN package is a sensible idea – especially for those who want to avoid government intervention in certain countries – and it also makes sense to say that the more professional the system, the more sensible a choice it makes. There are reasons why HideMyAss and EarthVPN are the market leaders, and by keeping on top of developments they make sure that users are given the security and safety that they expect from a VPN package. A free VPN may be attractive, but for guaranteed success the more popular paid options make better sense.
HideMyAss (currently top rated)
HideMyAss – snappily named and very popular, HideMyAss has built a reputation as one of the easiest to use, and most cost effective, VPN systems on the market right now. We found the following advantages mentioned in customer testimonials and reviews: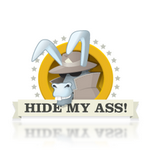 – 260 servers in over 50 countries worldwide
– Excellent speed and ease of access
– Supports a number of secure protocols
– Multiple computers can use the same connection
– Rotating IP addresses
– Easy to set up
– Middle of the price range
Perhaps the only drawback of using HideMyAss is that it takes a dim view on torrent sharing, so it may not be the ideal choice for those who are frequent file sharers.
Click here for a full review of HideMyAss Pro! VPN or visit the official HideMyAss website…
IPVanish (very close 2nd)
IPVanish – another long-established and increasingly popular VPN service, IPVanish has many features that make it an ideal choice. The following are some to consider: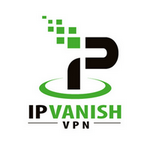 – 100+ servers in 43 countries
– Recommended by industry analysts and consistently well-reviewed
– Excellent speed and ease of use
– Supports LTP2 protocol which is highly regarded as difficult to block
– Connection to many devices
– Well priced in the market
Perhaps the only concern about IP Vanish is that it does not promise not to log your information. However, it is still worthy of consideration as it is known not to be in favor of logging.
Visit the official IPVanish website…
Edit: I received some updates from the IPVanish Team, here is what they say:
– We in no way records or stores a user's activity while connected to IPVanish.
– The only information that we collect from a VPN session is the Timestamp (date and server time) of the connection to IPVanish, duration of the connection, IP address used for the connection and bytes transferred. This helps troubleshoot any connectivity issues a customer may have.
– IPVanish users are given dynamic and shared IP addresses. Essentially, that mixes customer A's traffic with customer B's and C's and so on, making it impossible to single out anyone for anything.
EarthVPN (Newer service, still need to prove themselves)
EarthVPN – EarthVPN offers PPTP, L2TP, SSTP and OpenVPN access and has servers in 54 different locations in 32 countries. It is one of the most affordable, secure, fast and reliable VPN providers on the market right now.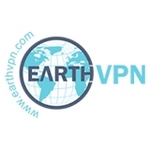 – Connect from anywhere
– Unbeatable prices
– Absolutely no logs
– Unlimited transfer and bandwidth speed
– P2P and torrents supported
– Easy to set up and support for multiple devices
– Access geolocated movie sites
– Bypass restrictions
The combination of excellent pricing and the promise of no logging means that EarthVPN will be of interest to a wide range of users, in both the corporate and personal computing spheres.
Click here for a full review of EarthVPN or visit the official EarthVPN website…
We hope this article helped and remember, some people are happy with a free vpn, and others want some extra level of features and are happy with a small outlay in capital to get this.